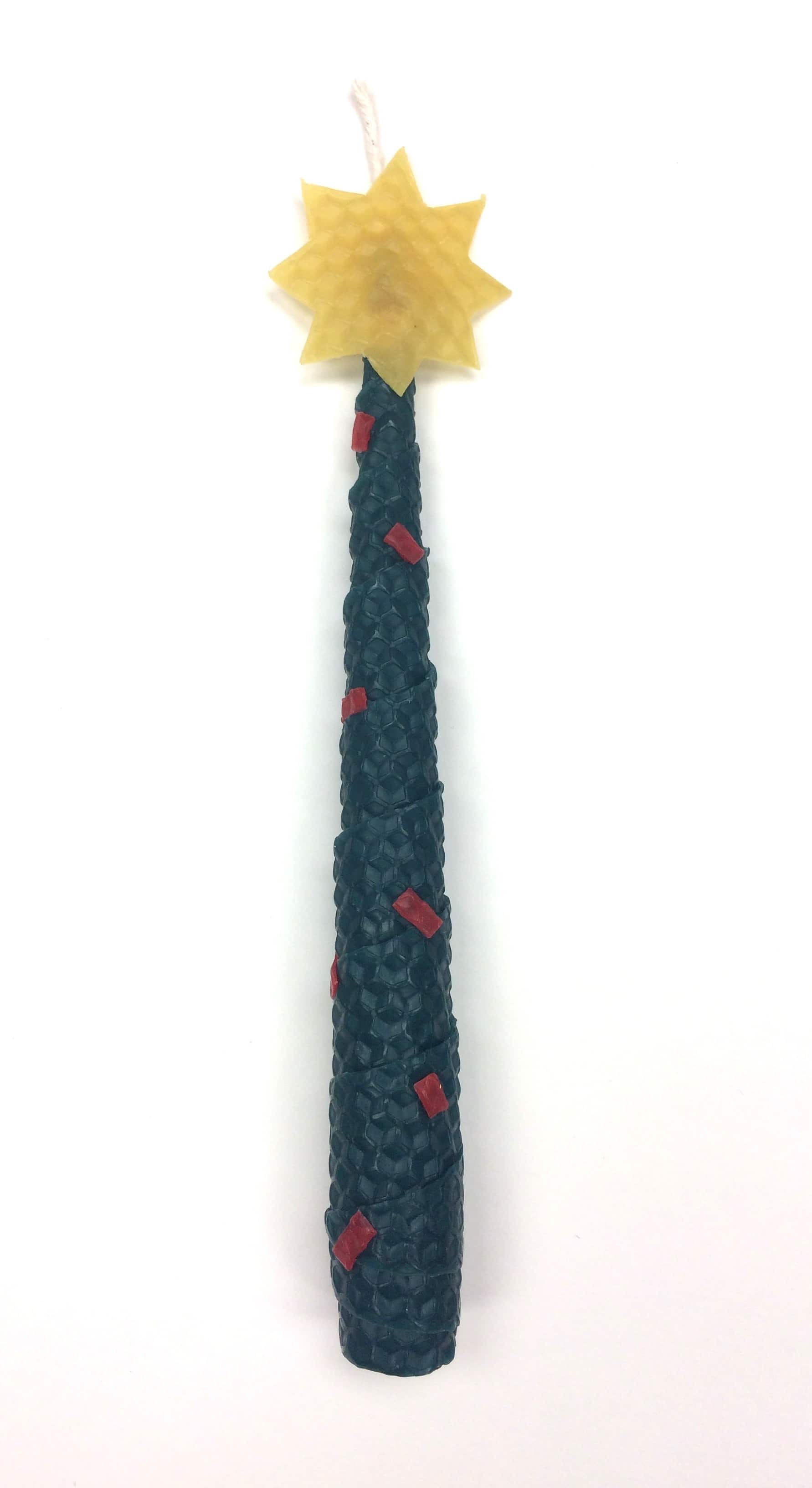 Christmas Tree Candle
Make your own:
Cut sheet into triangle by folding sheet diagonally from corner to corner and cutting along the fold.
Cut a piece of butcher cord for your wick 3/4″ of an inch longer than the wax on the longest side of one of the triangles.
Lay the wick along the edge of the longest side of the triangle and start rolling the candle by bending over 1/8″ of an inch of the wax. With this small channel, you'll enclose the wick. Working from one end to the other, press down firmly to make sure the wax is tight around the wick.
Once the wick is pressed firmly into the wax, gently start rolling the wax, making sure the bottom is straight. Roll until you reach the end of the wax.
Press the final edge down onto the side of the candle to form a smooth edge.
Use different coloured wax to decorate your tree candle.
Use a cookie cutter or a knife to make the top star, and use a hair dryer to heat up the back to help stick the star to the top of the tree!