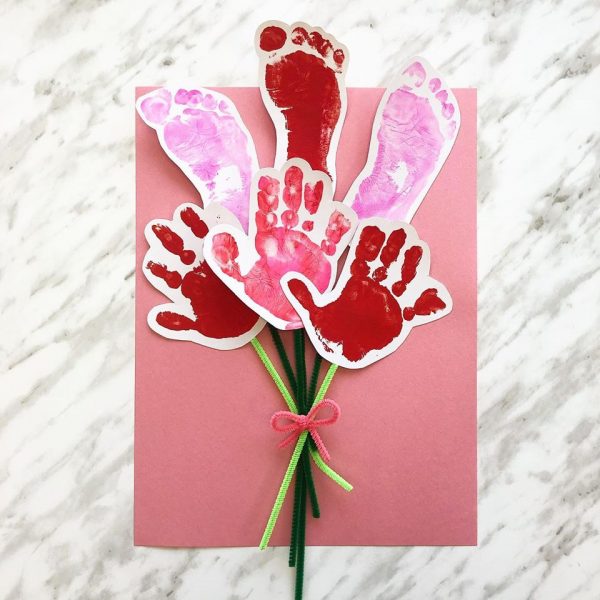 Hand Print & Foot Print Bouquet
Paint little hands with non-toxic tempera paint.
Place painted hand onto white card stock to create print. Allow to dry.
Repeat steps 1 & 2 with little feet!
Once dry, cut out leaving a white border around the print.
Glue or tape green pipe cleaners to the bottom of the print as the "stem"
Arrange the prints in bouquet formation.
Create a bow using ribbon or another colour pipe cleaner, wrapping it around the "stems"
Voila! Give your bouquet to someone you love!