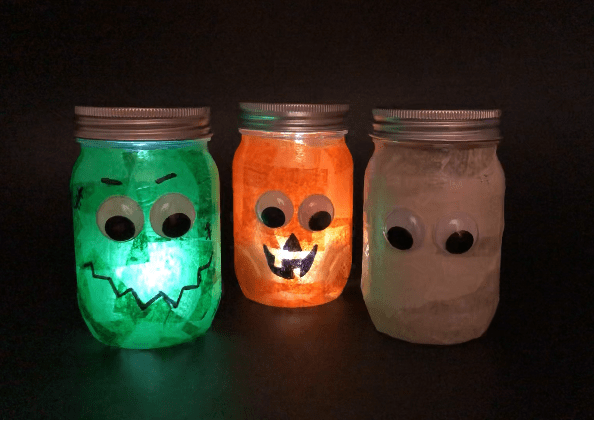 Spooky Mason Jars
Cut up tissue paper into approximately 1″x 1″ squares.
Paint thin layer of podge onto plastic mason jar, and then place tissue onto the "podged" area. Paint another thin layer of podge on top of tissue. Repeat this step until the entire mason jar is covered. (The podge will dry clear and shiny!)
Place googly eyes right onto wet area (the podge also acts as glue!) and allow podge to dry.
Draw extra details to complete the face on your mason jar.
Place LED light into your mason jar (NOcandle, since our jars are plastic!)
Voila!